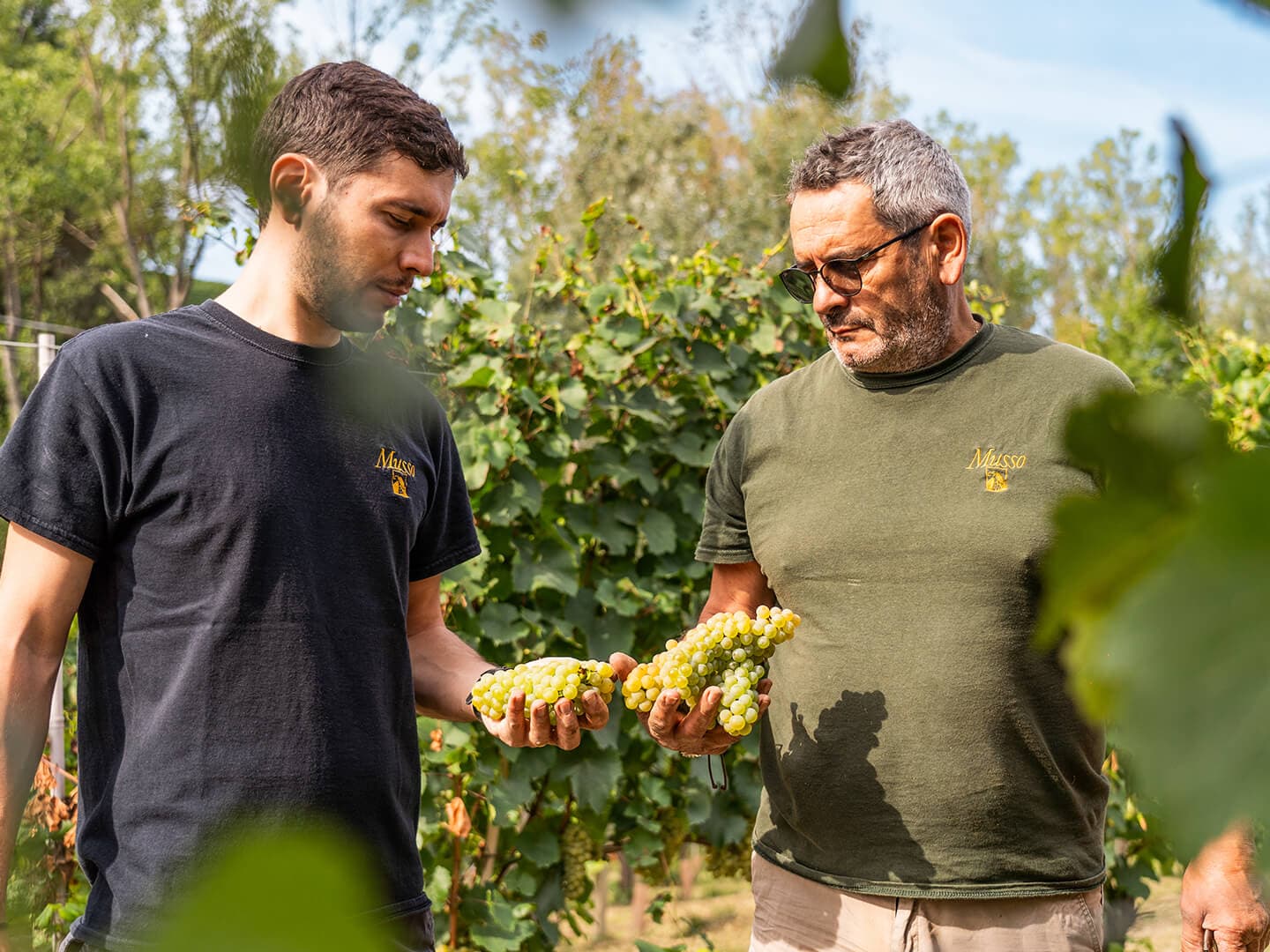 Musso
Still today people and the territory are the leading actors.
Still today the leading actors are the members of this family, who have handed down the art of their trade for five generations.
Valter
That young wine technician who joined the company in the mid-eighties, now a mature man, he is the helmsman of the production structure. He is responsible for the work in the vineyards and in the cellar.
Emanuele e la sua famiglia
At Valter's side there is his son Emanuele, now owner of the company, who promotes trade in Italy and abroad while engaging in production activities.
Graduated in Logistics and Production Management Engineering, he formally joined the company in 2015.
The family
Together with him there is his wife Elena, a general practitioner, who is also deeply attached to the territory and its inhabitants. Finally, their son Pietro, born in 2023, a sign of a family that, like this company, wants to invest in the future.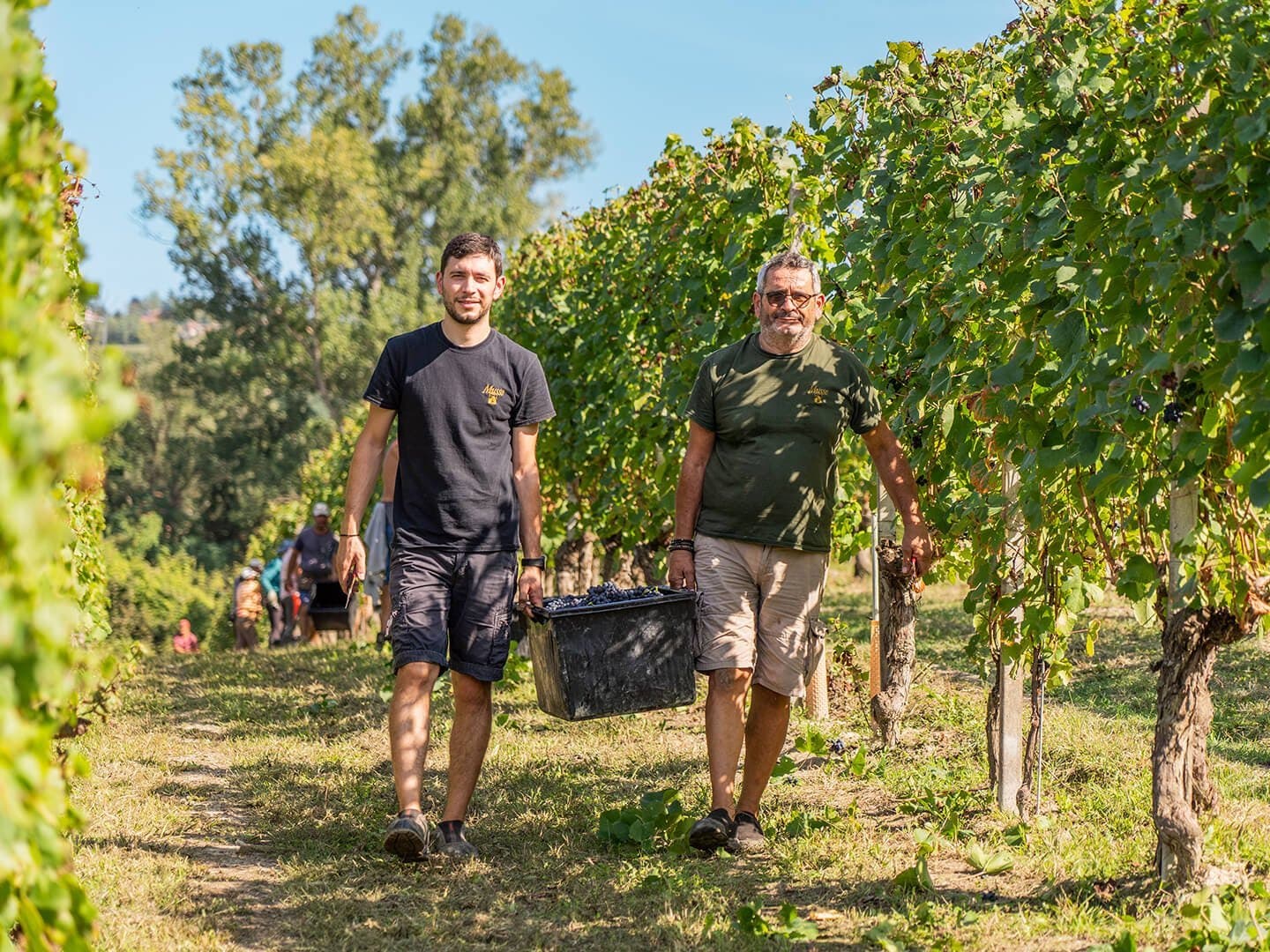 A family of wine producers since 1929, now in its fifth generation.
Sebastiano
Sebastiano Musso, born in 1906, was the founder of this company.
Pursuing his father's profession, namely the cultivation of vines, he was the first in the family to make, produce and trade wine. For several years he was also a mediator in the Barbaresco area for the Borgogno family of Barolo.
Augusto
In the 1960s, after spending a few years in Turin working in the mechanical sector, Augusto returned to his hometown and his father Sebatiano's winery. He was responsible for the first sales beyond national borders: he established relationships Germans and Swiss who are still loyal customers today.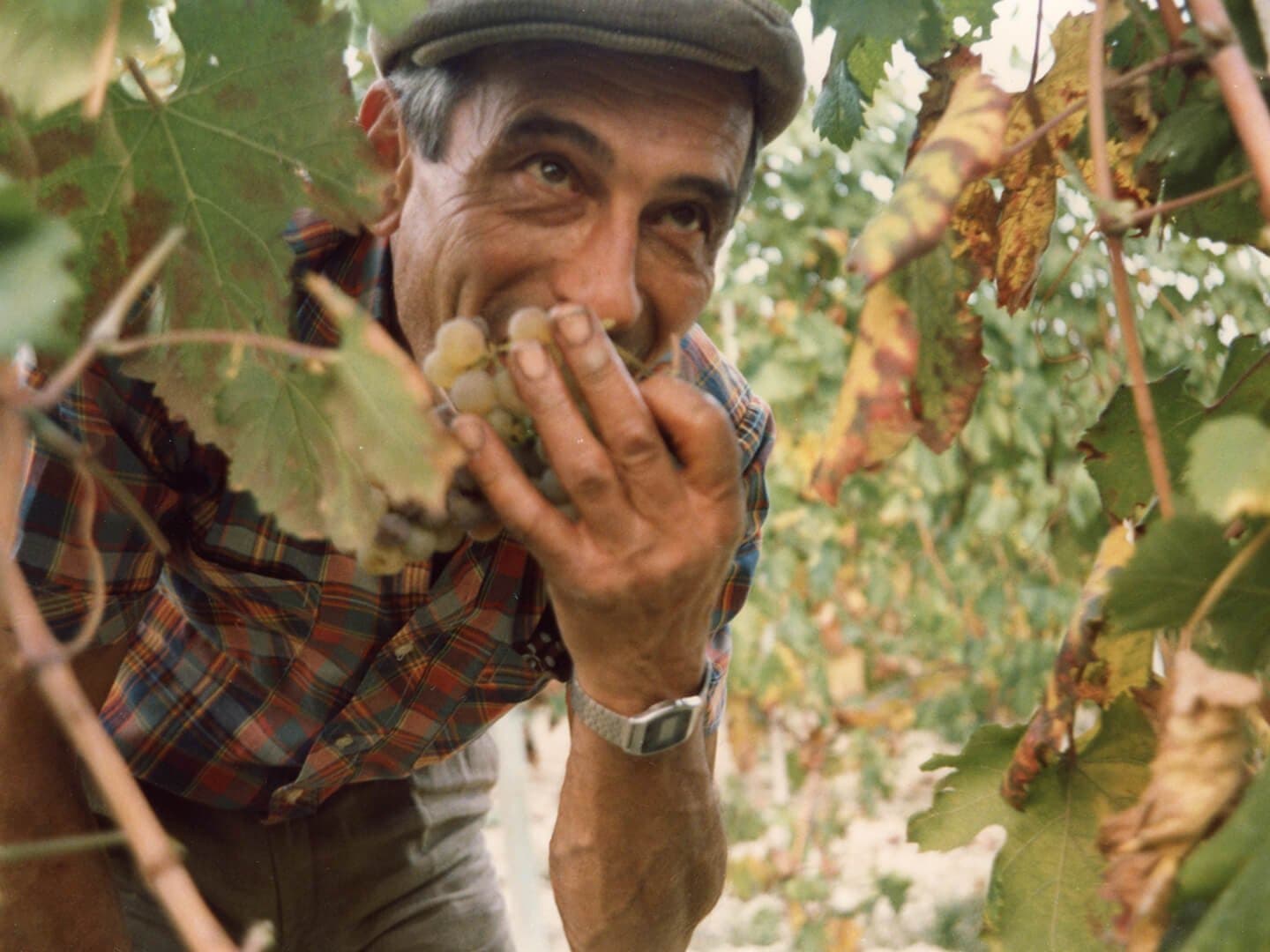 At the entrance of Barbaresco, at number 5 of Via Domizio Cavazza, Musso cellar still has its headquarters.
Here there is the cellar where the grapes are vinified. Here the wines mature before being bottled and refined. Again here, the bottle takes its definitive appearance: the elegant label that will accompany the wine on the international market.
Each phase is conducted in a dedicated area, where the most suitable containers are used to emphasize the quality of the wines: the steel ones in the wine-making rooms, the wooden barrels of various capacities in the designated spaces for maturation and the bottle for the refinement period.
Book a visit with a winetasting