Barbaresco
denominazione di origine controllata e garantita
Rio Sordo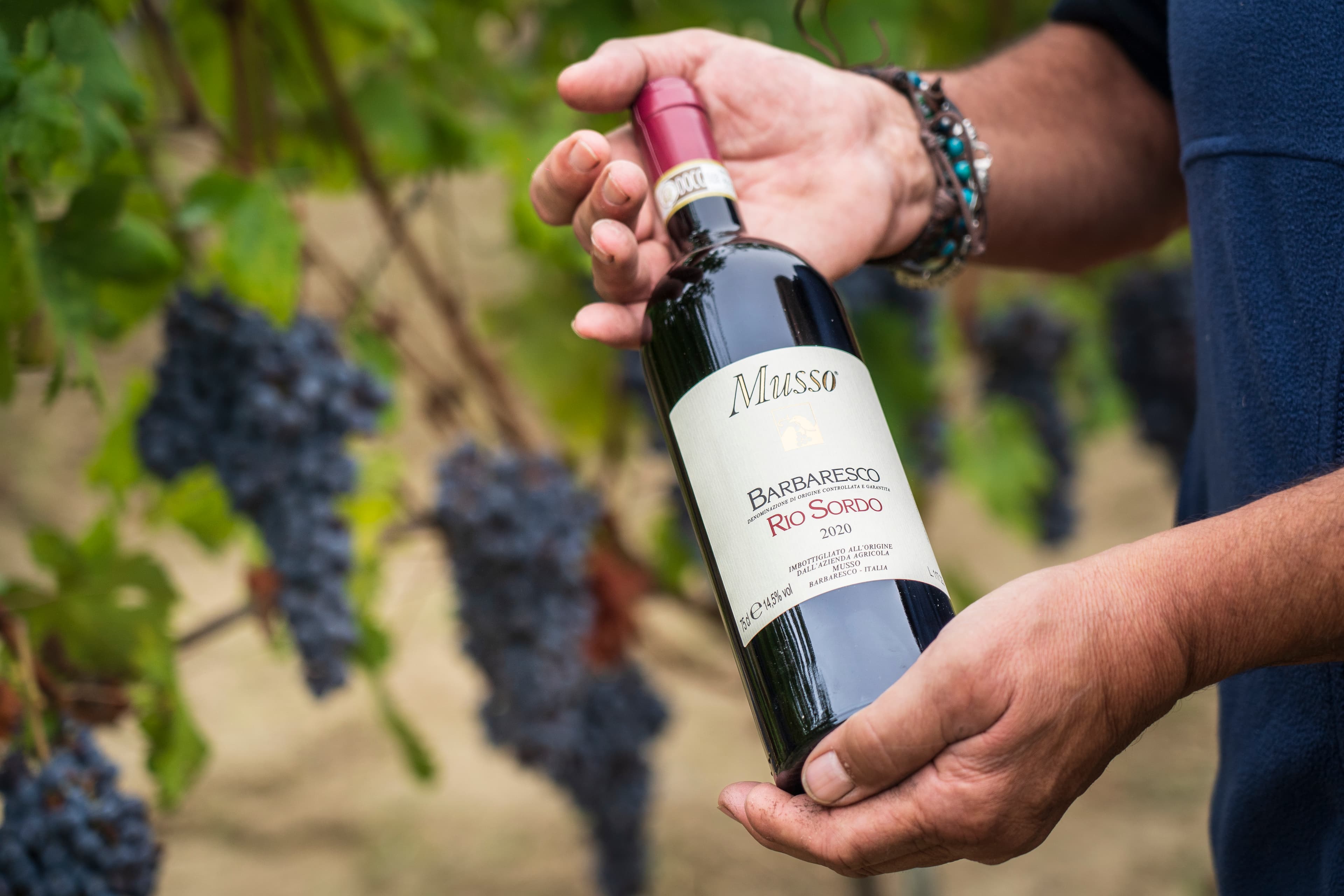 The precursors of a great wine are the land, the vine and the skilful work of men.
How it was born
After pressing with elimination of the stalks, the must ferments in stainless steel tanks.
Thus the new wine begins its maturation process, spending the first 12 months in Slavonian oak barrels and the following six in small wooden containers.
Almost two years after vinification, the Barbaresco "Rio Sordo" goes into the bottle: it remains at least 7-8 months in the cellar before going on the market.
How to drink it
The color is a garnet of beautiful depth and tone. The scent is broad and intense. The flavor is dry, full, warm and persistent. Barbaresco "Rio Sordo" shares the company of meat dishes. Without neglecting the first courses of stuffed pasta with meat sauce and long-matured cheeses. With the passage of time and with the better refinement, Barbaresco Rio Sordo becomes a splendid meditation wine.
With a south-west exposure at an altitude between 250 and 300 meters above sea level, the Rio Sordo cru is made up of compact soil, with a prevalence of limestone and a good presence of clay. The result is a soil that contributes strongly to the characterization of the wine, which has a robust structure and with a virtuous ability to withstand the pitfalls of time.